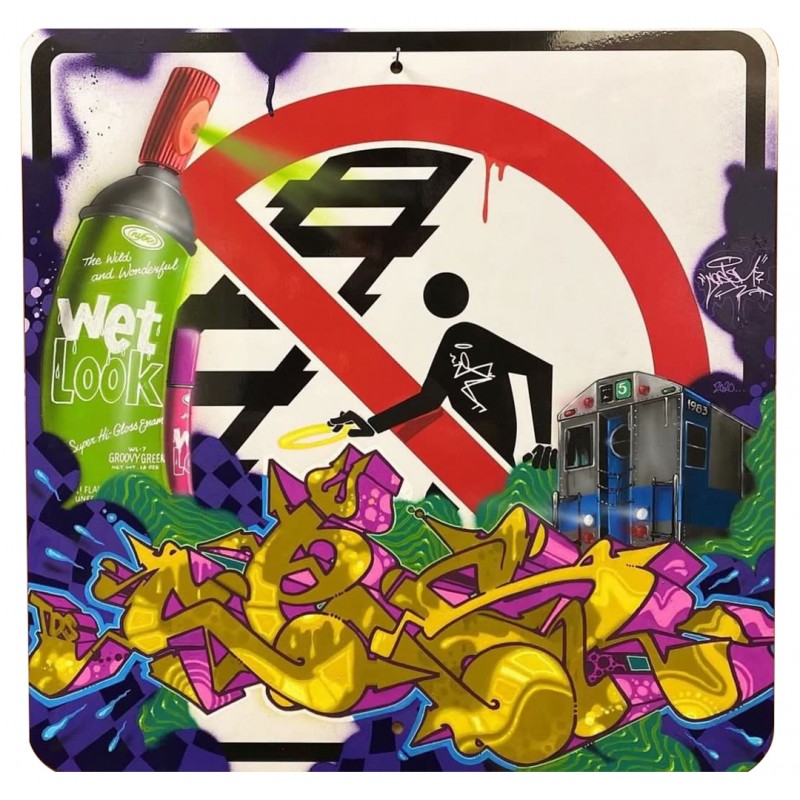  
Original Subway sign handprint by Rob "CES" Provenzano
Original train sign from New York City hand paint by Rob "CES" Provenzano from the Bronx.
size 24x24 inches
Year 2020
One/One
Robert Provenzano, professionally known as CES, is an American artist and a New York City leader of the streamlined and aerodynamic 'wildstyle', an alphabetic reconfiguration in contemporary graffiti. His innovations have influenced an entire generation in the United States and abroad. 
Born in 1970, CES began drawing at age 5 and by the age of 13, he was completely infatuated with the graffiti culture. 
CES, also known as Wish, has collaborated with brands like Puma, T-Mobile, The Palms, Seamless/ GrubHub, Nickelodeon, Vans, Marriott Bonvoy, and Turner Broadcasting. 
His work has been featured in The New York and more…