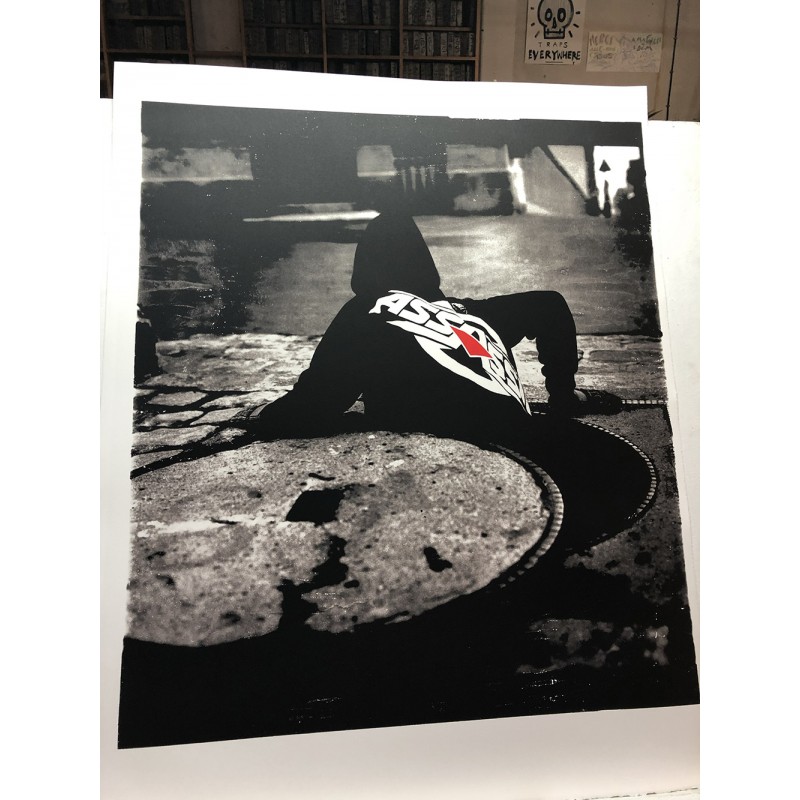  
ASSASSIN LITHOGRAPH signed by Rockin'Squat
The Lithograph "Chronicle of an announced Formula" by ROCKIN' SQUAT
Hand signed by Rockin' Squat.
Only 60 copies all signed and numbered.
A true work of art, taken from the legendary photo from 1991.
Printed by IDEM Paris, Located in the heart of the Montparnasse district, the workshop was built in 1881 by the map printer Eugène Dufrénoy who was active until the Second World War.
It now houses Fernand Mourlot's lithographic presses, which printed Matisse, Picasso, Miro, Chagall, Braque, Giacometti.
A new generation of contemporary artists has taken over from this prestigious lineage such as Jean-Michel Alberola, Sophie Calle, JR, Izumi Kato, William Kentridge, David Lynch, Paul McCarthy and Raymond Pettibon.
The story continues.